Follow our adventures while we ride our motorcycles around North America. Lots of roads. Family visits. Special motorcycle destinations. Come ride with us.
Motorcycle Adventures
This is the first attempt at trying to use the new format. The idea is to have all the ride pages have similar look and feel so that people who drop by aren't suprised by the differences between pages. There will be some changes as I wander through the rebuild process so bear with us.
The idea of course is that I can change a single file and affect the entire site.
So What is This About?
The Sport-Touring.Net National Meet took place June 21st. Dinner and general meet and greet occurred. Many of the folks on S-T.N were able to get together and actually see and talk to the people we normally only meet on the forums. It was a great time and folks rode around the area to see the great vistas and generally enjoy the countryside of western Colorado.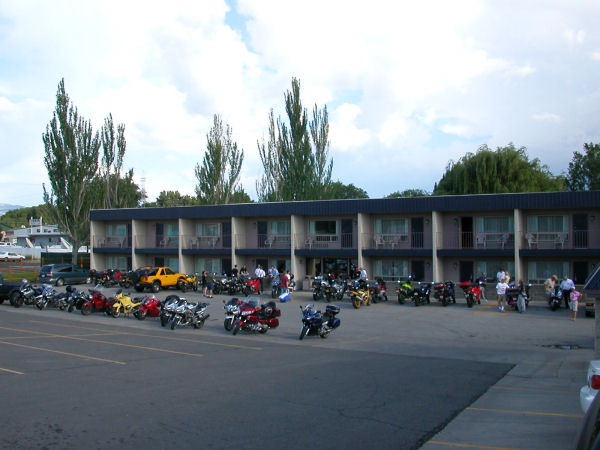 This is the gathering of bikes at the Red Arrow Best Western, the gathering place. Click on the S-T.N National Meet link to see the reports and all the pictures.